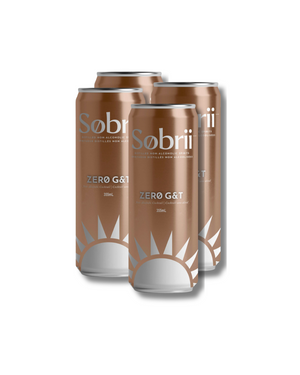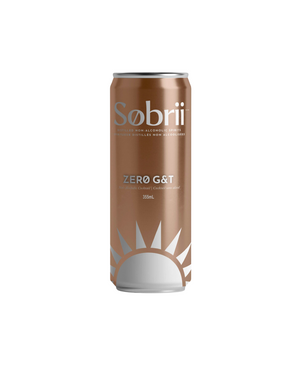 Product image 1
Product image 2
COMING SOOON!  SOLD IN A 4 PACK FORMAT!
Introducing our Sobrii 0-Gin and Tonic, a ready-to-drink cocktail for your convenience! It is a refreshing and guilt-free indulgence that redefines the art of non-alcoholic beverages.
Made with our classic Sobrii 0-Gin, you'll taste the botanical blend that you know and love with an added layer of quinine for a gentle bitterness and subtle effervescence.
It delivers a bold, crisp profile with 0 Sugar, 0 Calories and 0 Hangover.