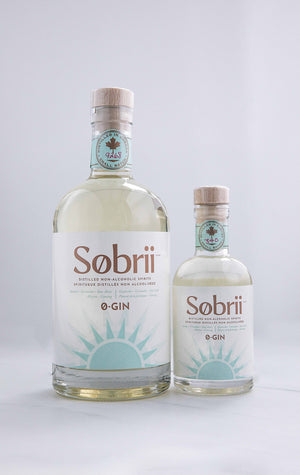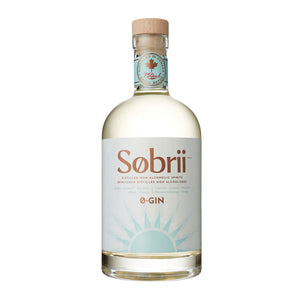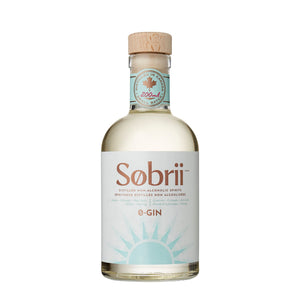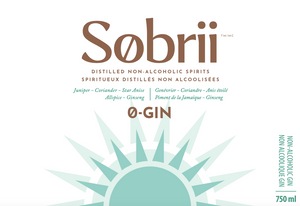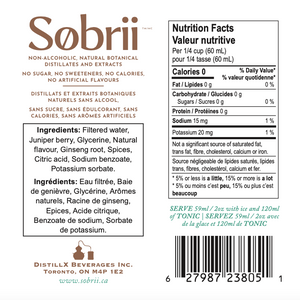 Product image 1

Product image 2

Product image 3
Product image 4
Product image 5
Product image 6

Product image 7
Nonalcoholic 
Sobrii 0-Gin is distilled using a traditional blend of botanicals, including juniper berries, coriander, all spice, star anise. Also added is Canadian Ginseng, grown in Ontario, to create a uniquely Canadian flavour and give a nod to our natural heritage.
Free shipping in Canada for orders $55 and over. 
Tasting Notes
Aromas of juniper, pine, and ginseng come off the top. Flavours of bright acidity, pine, herbal bitterness and a slight bite from the coriander. The star anise and allspice round out the experience with the ginseng. Good mouthfeel that stands up to their alcoholic counterparts, and lingers in the finish.  
Sobrii 0-Gin finishes clean with lasting acidity, and signature dryness one would expect from a London Dry style of gin.
Awards
Bronze Medal - San Francisco World Spirits Competition 2022
Bronze - International Spirits Challenge 2022