Sobrii 0-Spirits
Canada's Finest Distilled Non-Alcoholic Spirits, made with all natural botanicals and extracts.
shop now
0 CALORIES
With less than 0.5% alcohol Sobrii has no calories.
0 SUGAR
Sobrii has no added sugar, or sweeteners.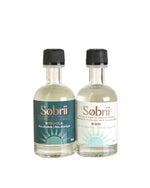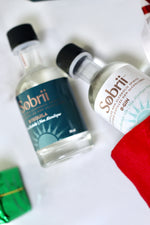 Sober curious? Just asking for a friend :) Sobrii 50ml Miniature Samples are the perfect non-alcoholic gift for anyone looking for an alternative to alcoholic beverages!    Order Now
I just LOVE your product. A solid gin substitute. The edge you manage to impart is really something else. Thank you! I love that I can support a Canadian company.
Shaun S.
Amazing taste. We have now used Sobrii O-Gin to make several impressive cocktails. The Gin has an incredible taste and we look forward to using it to make many other mixes. Excellent work!
Lee L.
Amazing product! Thank you for creating Sobrii! As a person who decided to cut out alcohol, this 0% Gin is a godsend. Tastes wonderful with a tonic and a slice of lime over ice. Even my husband loved the taste. Strongly recommended!
Maria P.
HANDCRAFTED
Canada's finest distilled non-alcoholic spirits, offering exceptional taste, real ingredients and zero compromise.
Our Process
zero compromise. zero hangover.
Sobrii non-alcoholic spirits are celebrated for their authentic flavour and innovative distillation process. They are best served chilled with a premium cocktail mix.
Our Story
Why Sobrii 0-Spirits
By removing the alcohol, our products offer a way for health-conscious adults or the sober curious, to enjoy cocktails without compromising on taste or palette experience.
Recipes